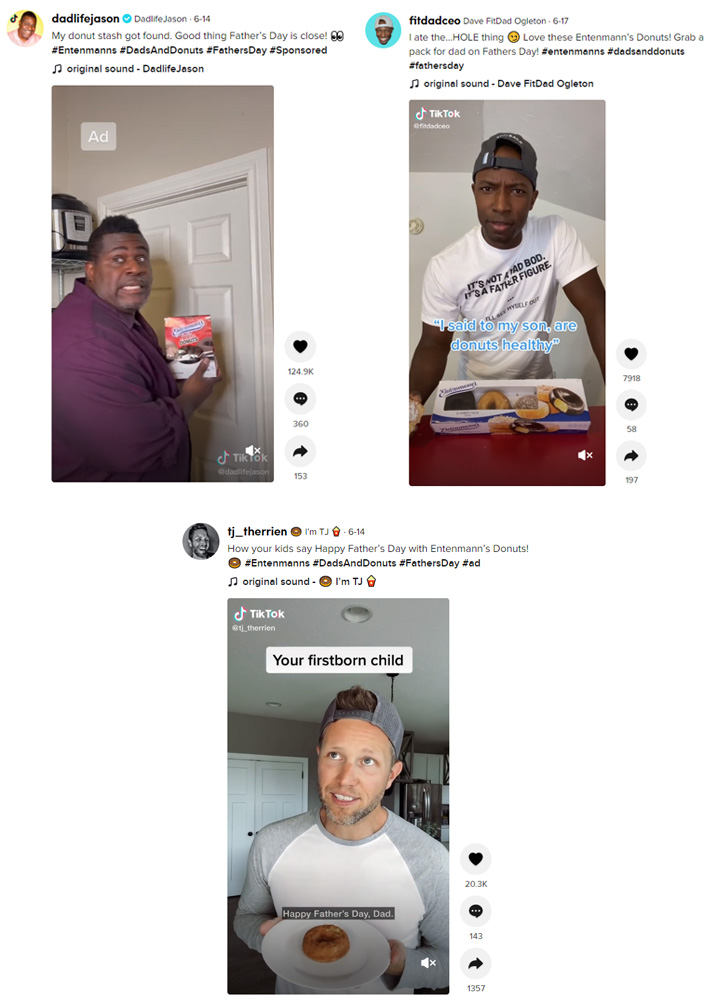 TikTok Awareness
TikTok
BSM Media created a strategic Influencer program, where we worked with 10 TikTok Content Creators to drive positive brand association between dads and Entenmann's Donuts during Father's Day. 
Our TikTok Creators developed creative & funny videos that seamlessly delivered the message to a brand new audience for the brand on TikTok.
TOP HIGHLIGHTS
BSM Media TikTok Creators and influencers produced an average engagement rate that was more than triple the national average.

BSM Media generated a conversation of over 150k+ engagements. 

Social impressions exceeded the client KPI and industry average.

Multiple videos went "viral", with one reaching over 1.3M Views.