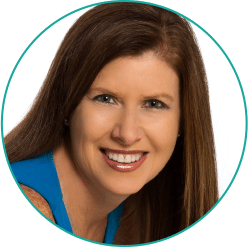 Author and CEO of BSM Media, Maria Bailey is a trendsetter and thought leader in influencer marketing.  Her expertise in influencer markets is recognized by Ad Age, Wall Street Journal, CNN, New York Times, Billboard Magazine, as well as hundreds of other media outlets. She is the creator of the most recognized social media influencer programs including: Disney Social Media Moms Celebration, Beaches Resorts Social Media On The Sand, Purex Insiders, Chick-fil-A Mom's Panel, HP Smart Moms and Huggies Mom Inspired programs. Maria is an invited speaker around the globe and her eight marketing books on Mom Marketing and Influencer engagement are published in 12 languages. Her latest book Millennial Moms: 202 Facts Marketers Need To Know To Build Brands and Drive Sales, empowers brands to connect with the lucrative market of Millennials Moms.
Maria is also host of Mom Talk Radio, the only nationally syndicated radio show for Moms and the most-downloaded parenting podcast on iTunes. Online, Maria is the founder of MillennialInfluencers.com, MomTV.com, MomSelect.com, and BlueSuitMom.com.
Maria resides in South Florida and is the mother of four children. She has completed 26 marathons and two ultra distances. She attended Florida State University for her undergraduate degree and earned her MBA at University of Notre Dame.
Maria Bailey on Her Books
Books
Millennial Moms: 202 Facts Marketers Need to Know to Build Brands and Drive Sales
How are Millennial Moms – the largest cohort in U.S. history – different from other generations? How can you effectively engage with them on their unique terms, and tap into their annual combined spending power of $750 billion? Earning their business is a snap, tap, or click away thanks to this concise, user-friendly compendium of insights and recommendations by Maria Bailey, internationally known marketing expert. Click here to purchase Millennial Moms.
Power Moms: The New Rules for Engaging Mom Influencers Who Drive Brand Choice
Word of Mom is the most powerful form of marketing for brands who want to connect with the $2.4 trillion Mom Market. The Power Moms- influential mothers who help spread the word about products and services, build brands and boast sales. Learn how to identify and engage this powerful group of consumers. Click here to purchase Power Moms.
Mom 3.0: Marketing with Today's Mothers by Leveraging New Media & Technology
Meet Mom 3.0: She is a powerful consumer who not only purchases products, but influences the decision making process of her peers through the use of new media, technology and content that is relevant, intuitive and delivers her and her peers ecosystems of solutions. Marketers must market with today's $2.1 trillion Mom Market to capture her spenging. Learn how to engage Mom Influencers using blogs, vlogs, podcasts, mobile devices and more to grow sales, build brand loyalty and generate buzz. Click here to purchase Mom 3.0.
The Ultimate Mom: Uplifting Stories, Endearing Photos, and the Best Experts' Tips on the Toughest Job You'll Ever Love
Just as no two women are the same, the experience of being a mom is different for each of us. In The Ultimate Mom, you'll follow the journeys of mothers through a diverse collection of stories about this rewarding and challenging job. While some stories are humorous, some are inspirational, and others are poignant, all are filled with the passion, devotion, and dedication every mother feels toward her child. Click here to purchase The Ultimate Mom.
Trillion-Dollar Moms: Marketing to a New Generation of Mothers
Recent statistics show that mothers control 80 percent of all household spending- a portion that represents $1.7 trillion in potential sales for marketers. That network of spending extends even further when you consider that moms are faced with buying decisions- from purchases at the office to healthcare selections for aging parents- in nearly every aspect of their lives. In Trillion-Dollar Moms, Baily and Ulman explain how recent generational shifs have impacted the buying behaviors of today's mothers and moms-to-be. Click here to purchase Trillion-Dollar Moms.
Marketing to Moms: Getting Your Share of the Trillion-Dollar Market
Moms wield awesome power as both consumers and decision makers who control the family purse. Just visit any popular park or mall in your town and you'll hear moms compare health care coverage, discuss the merits of different brands of baby food, and critique the hottest family vacation destinations. Moms spend most of the family's money, and, thankfully for consumer marketers, moms love to talk about where they spend it. You've heard of word of mouth. This is word of mom, the most powerful marketing tool in existence. So how can you and your company get a bigger piece of the trillion-dollar mom market? Author Maria T. Bailey discusses the tools you need to reach the mom market and gain market share for your company. Drawing on 30 extensive interviews with high-level marketing professionals and the responses of more than 500 consumer moms, you'll uncover the secrets to successfully conveying your message to this economically powerful group. Click here to purchase Marketing to Moms.
The Women's Home-Based Business Book of Answers
You start a home-based business for freedom, to satisfy financial expectations, and to meet personal lifestyle goals. When you succeed, it is exhilarating and liberating. But the road to the top is as challenging as it is exciting. You need answers before you have questions. So how can you develop what it takes to nurture your dream and turn it into a vibrant enterprise? Inside, author and successful entrepreneur Maria Bailey—along with over 40 dynamic, knowledgeable, and successful home-based businesswomen—shows you how. Diverse in their backgrounds and representing a variety of industries, annual sales levels, and business philosophies, they'll provide you with the tips and tools you need as well as essential answers to the toughest questions. Click here to purchase The Women's Home-Based Business Book of Answers.
Upcoming Events
Known as the Marketing to Moms Maven, Maria Bailey is an invited speaker at the most respected events and conferences. Click here for a list of upcoming events!