Back-to-School Shopping Behaviors Among Moms
Back-to-School shopping season is in full swing. Are you capturing Mom's spending as she prepares her family for the first day of school?
BSM Media recently uncovered some helpful insights for brands about the behaviors of moms and Back-to-School.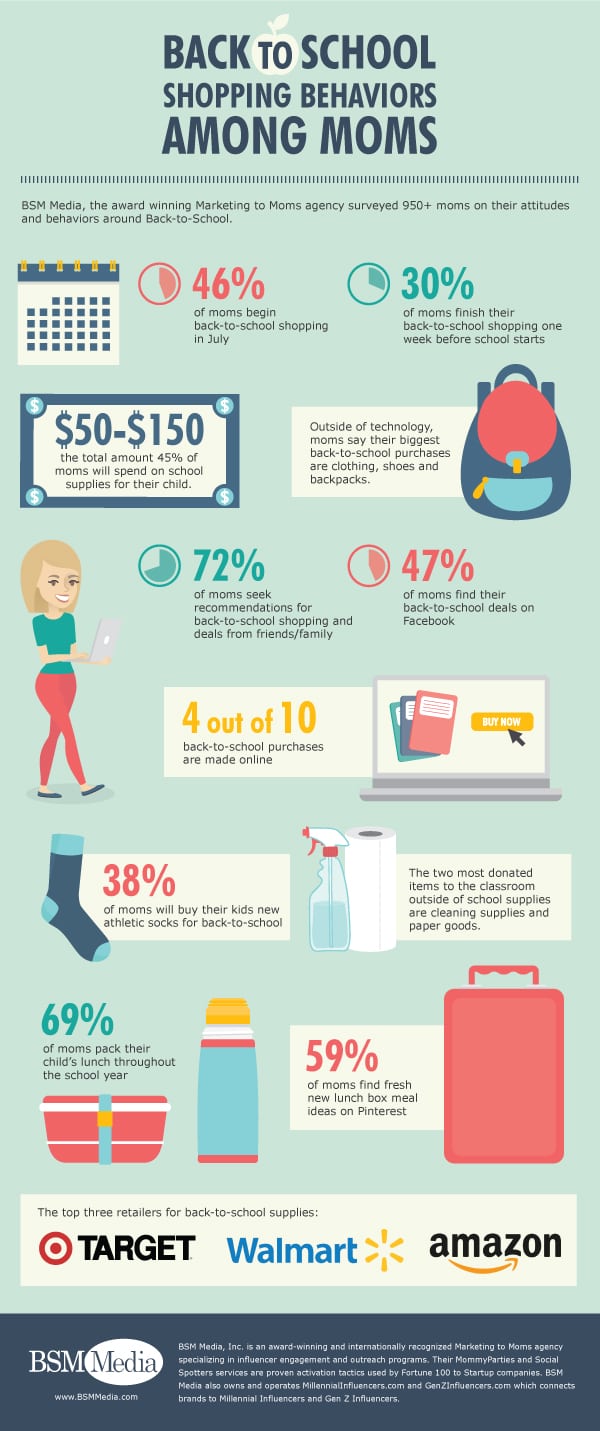 ---
BSM Media, Inc. is an award-winning and internationally recognized Marketing to Moms agency specializing in influencer engagement and outreach programs. Their MommyParties, and Social Spotters, services are proven activation tactics used by Fortune 100 to Start Up companies. BSM Media also owns and operates MillennialInfluencers.com and GenZInfluencers.com which connects brands to Millennial Influencers and Gen Z Influencers.  For information about Christmas in July, contact MeganBailey@bsmmedia.com
Maria Bailey is the CEO of BSM Media and the author of "Marketing to Mom: Getting Your Share of the Trillion Dollar Market", "Power Moms" and "Millennial Moms: 202 Facts Marketers Need to Know to Build Brands and Drive Sales."  She is a frequent keynote speaker and media expert. Learn more about Maria Bailey at www.MariaBailey.com.