What Mom Consumers Want from Retailers in a Covid World
Women with children are the most powerful consumers in the US economy. They control over $3.8 trillion dollars of spending each year and make 80% of household buying decision according to BSM Media's CEO Maria Bailey, Author of "Marketing to Milliennial Moms". Retailers depend on them to meet their Back to School and holiday goals to name a few.  As we move into the most important spending seasons, brands are making changes to attract mom shoppers with Covid fears still in consideration. We recently asked the members of Mom Select, a network of thirty-thousand mom influencers, how they will approach shopping in the coming months.
1. Moms want to feel safe when shopping in store.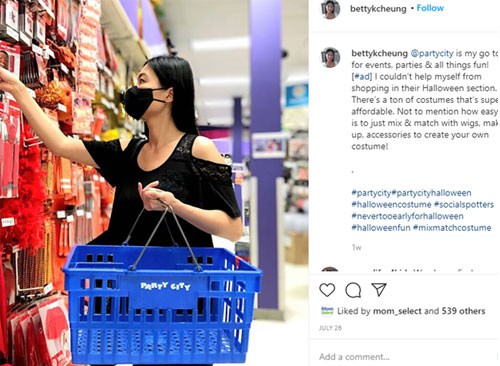 It seems like a simple statement but moms want brands to have visibly displayed safety procedures.  They want employees to properly wear masks and have the ability to enforce other shoppers to wear them. Moms appreciate when disposable masks and sanitizer is available.  Large signs on the door outlining the store's safety steps go a long way to help moms feel confident in your aisles. Many moms noted how much they appreciate how Food Lion, Publix, and others currently makes social distancing reminder announcements.
2. Moms want options for shopping.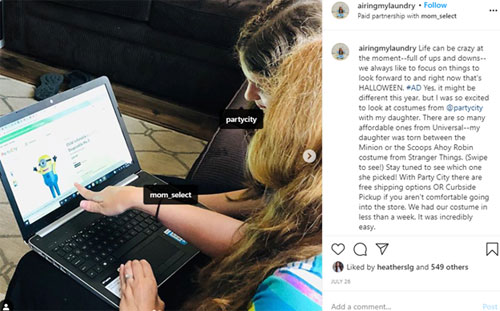 Many moms admit that they no longer are venture into retail locations but are enjoying online shopping and home delivery. Retailers should include all shopping options in marketing materials. Sixty percent of moms say they are using curbside pick-up on a regular basis since March, 2020.
3. Check-out lines make moms anxious.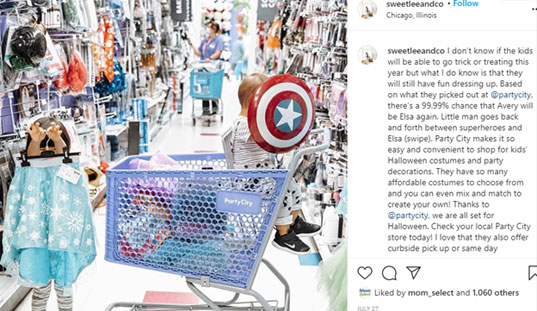 The overwhelming request by moms is to open more checkout lanes to eliminate the time she must remain in areas with other people. The longer they are in line, the less confident they feel in the store.  When it comes to paying, once they get to the register, moms want pay by phone and other contactless paying options. For retailers with self-checkout, many moms noted the lack of plexiglass barriers which ultimately makes them feel unsafe.
4. Moms are worried about your employees.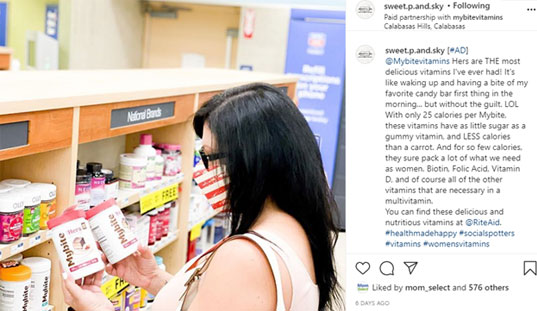 It's more than their nurturing behavior that motivates moms to care about frontline workers.  Moms know that the safer employees feel, the better customer service they provide.  They recognize that they too have families and appreciate their need to make a living.  Brands will attract mom shoppers if they empower their associates with safety confidence and the ability to enforce safety measures to keep shoppers safe.
5. Concern over currency should be your message to moms.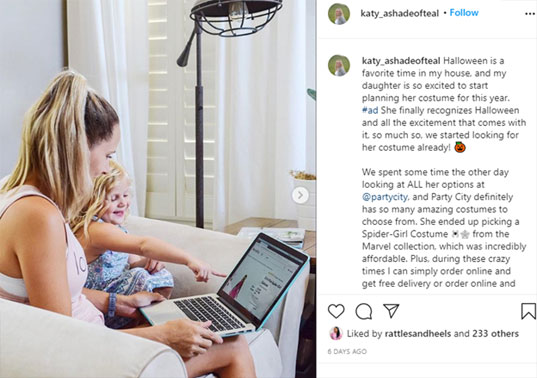 Yes, they know as a business your goal is to make money but moms want retailers and brands to show their hearts. Demonstrate your compassion and kindness to your community and customers during these very difficult times.  It doesn't have to be a lump sum donation, kindness can come in the form of home delivery to older customers, extended hours for medical workers and educators or expanding return policies.
Tapping into the spending of mom consumers is more important than ever.  With a little extra effort to win her confidence, retailers can earn her business even as she changes her shopping behaviors.
For more information on how to tap into the power of the mom consumers, contact Maria@bsmmedia.com or visit www.bsmmedia.com.
---
BSM Media, Inc. is an award-winning and internationally recognized Marketing to Moms agency specializing in strategic outreach, influencer engagement, and content creation. BSM Media also owns and operates MomSelect Influencer Network, MillennialInfluencers.com, GenZInfluencers.com, and Mommyparties.com.  
Maria Bailey is the CEO of BSM Media and the author of "Marketing to Moms: Getting Your Share of the Trillion Dollar Market," "Power Moms," "Millennial Moms: 202 Facts Marketers Need to Know to Build Brands and Drive Sales," and the soon to be released "Marketing to Gen Z Moms."  She is a frequent keynote speaker and media expert. She can be reached at Maria@bsmmedia.com. Learn more about Maria Bailey at www.MariaBailey.com.