4 Holiday Marketing Tactics to Drive Sales with Millennial Moms
It's the holiday season whether we are ready for it for not.  It's also the holiday season for 2020 which means that it will come with changes.  If you haven't read our consumer insights on Brands and Holiday Shopping – now is a great time to empower you and your team with how mom consumers will shop for the holidays among pandemic restrictions and fears.
For over 25 years, BSM Media has built marketing to moms programs based on insights and consumer behaviors of women with children.  This year more than ever, we've modified and adapted tactics to reach moms in a manner that's organic and authentic to their new hectic lives. Social media use is up by over 50% for mothers but it doesn't mean that posting an image is going to help you reach your goals. It takes strategy, timing and relationships to connect with today's Millennial Moms. Here's how BSM Media is doing it this year for our clients.
1. Online Social Spotters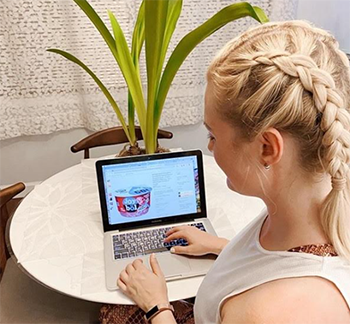 Eighty-percent of moms say they will be doing up to 90% of their shopping online this year. The Social Spotters tactic is perhaps the most successful program we ever developed and executed for clients. What is a Social Spotter? It's a mom influencer who visits a retailer in search of purchasing your product. She finds it, posts a photo of your product from the retail aisle and after purchasing the product posts again at home with her family using the product. It's an authentic social story of her purchasing journey with your product. Over 500 brands have partnered with BSM Media to execute Social Spotters for product launches, to drive holiday sales and introduce new retailers.  Follow #SocialSpotters to view live campaigns and the amazing results clients, agencies and product teams are obtaining right now. During 2020, BSM Media extended the Social Spotters program to e-commerce retailers like Amazon.com, Walmart.com and Target.com with great success. Moms post an image shopping online for your product, purchase the product and then when it arrives posts a lifestyle shot using the product.  The best part of this program is that because the mom purchases the product, she is eligible to be a verified reviewer later if she decides to leave a review.
2. Pinterest Posts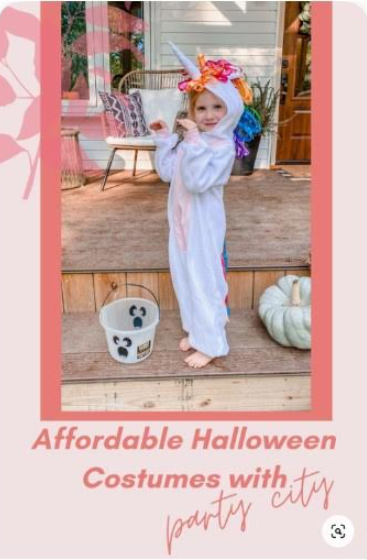 Pinterest is the most under-utilized social platform by brands yet it's the #1 platform moms search to discover new ideas and products.  In a recent survey by BSM Media, 86% of mothers indicated that they start their product search on Pinterest. For food products or party planning ideas, the rate increases to 90% of respondents.  BSM Media engages with Mom Influencers with high engagement rates on Pinterest and integrates the strategy into our social media outreach campaigns.  Let us show you how Pinterest with a Mom Influencer campaign can connect your brand with moms in time for the holiday shopping season.
3. Tik Tok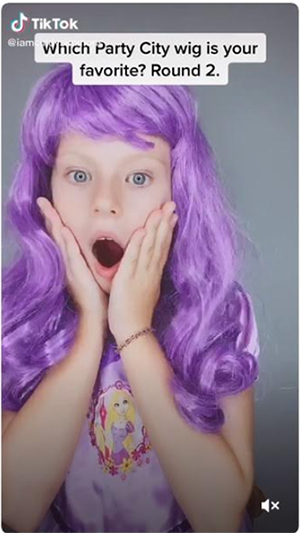 We know what you are thinking, moms and Tik Tok?  There's more than dance challenges and make-up videos on Tik Tok.  #MomsofTikTok are doing cooking demonstrations, DIY projects and more.  It's a fun place to introduce your product to forward thinking groups of moms who are adventurous in trying new technology and new products. Tik Tok is a great compliment to your social media outreach campaign and BSM Media can match you with moms active on Tik Tok today.
4. DIY Content Creator Campaigns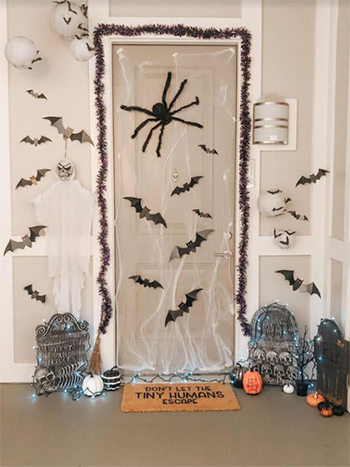 The holiday season is the best time of the year to gain incremental sales from moms.  The best way to drive these extra purchases is to present solution-oriented ideas that demonstrate how to use your product in new and fun ways for the holidays.  BSM Media DIY Content Creator campaigns engage the creativity of moms to produce beautiful and clever content that you can share on Instagram, Youtube, Pinterest, Twitter, Tik Tok or Facebook.  Your brand not only owns the content but our Content Creator Influencers also share their creations on their own social channels.  Your product team can spend thousands of dollars and hours developing recipes or home décor ideas but we guarantee that you it won't beat the results of DIY ideas posted by mom influencers. Accept our challenge today and let us show you!  Check out these recent projects created for a BSM Media client.
---
BSM Media, Inc. is an award-winning and internationally recognized Marketing to Moms agency specializing in strategic outreach, influencer engagement, and content creation. BSM Media also owns and operates MomSelect Influencer Network, MillennialInfluencers.com, GenZInfluencers.com, and Mommyparties.com.  
Maria Bailey is the CEO of BSM Media and the author of "Marketing to Moms: Getting Your Share of the Trillion Dollar Market," "Power Moms," "Millennial Moms: 202 Facts Marketers Need to Know to Build Brands and Drive Sales," and the soon to be released "Marketing to Gen Z Moms."  She is a frequent keynote speaker and media expert. She can be reached at Maria@bsmmedia.com. Learn more about Maria Bailey at www.MariaBailey.com.