7 Reasons Why Social Spotters Works to Drive Retail Sales with Millennial Moms
BSM Media creates marketing to moms tactics based on consumer behaviors.  Over 25 years of studying the way moms purchase products and the journey to brand loyalty have allowed us to leverage this knowledge for our clients.  The Social Spotters tactic is perhaps the most successful program we ever developed and execute for clients.  What is a Social Spotter? It's a mom influencer who visits a retailer in search of purchasing your product.  She finds it, posts a photos of your product from the retail aisle and after purchasing the products posts again at home with her family using the product. It's an authentic social story of her purchasing journey with your product.  Over 500 brands have partnered with BSM Media to execute Social Spotters for product launches, to drive holiday sales and introduce new retailers.  Follow #SocialSpotters to view live campaigns and the amazing results clients, agencies and product teams are obtaining right now. Here's 7 short reasons why it's the most effective way to use Mom Influencers:
1. Moms like Mom to Mom Recommendations.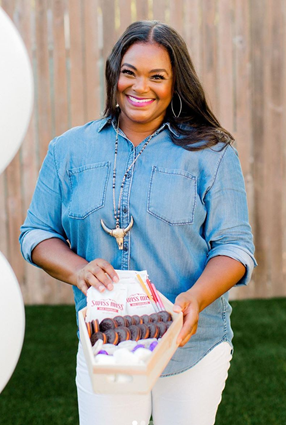 Long before Influencer became a job title, word of mouth marketing was the most effective means for brands to introduce products.  Today, mom to mom recommendations remain the best way to build a brand and drive sales but the message must be authentic and genuine.  Moms are smart and they can see thru an "influencer push."
2. Moms want easy.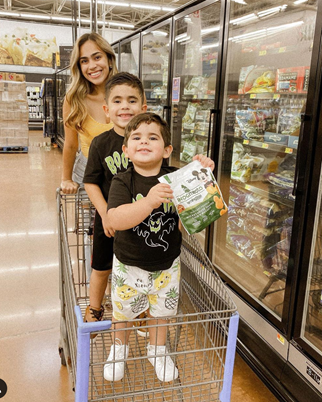 They are busy and don't want to search for products in the store. Social Spotters post from the retail aisle so that when moms scroll, they are not only seeing your product but they see where to buy it.
3. Moms like to see how the product fits into her lifestyle.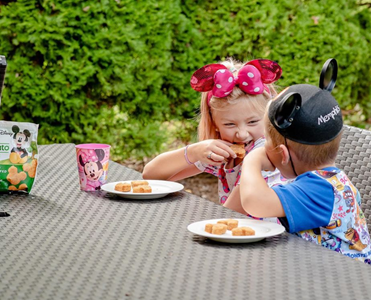 Today's busy moms are searching for solutions.  When Social Spotters capture authentic lifestyle images with your product, it is very clear to other moms how the product creates solutions for her family.  For added reach, Social Spotters can also pin their images and post to Pinterest, the platform used most often for inspiration and new family ideas.
4. Brand sale teams like to see how the product is placed in stores across the market but don't have the time to visit every location.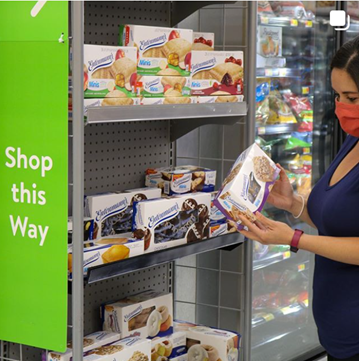 Our clients tell us that sharing Social Spotter in-store images with their retail sales teams has become a valuable tool for integrating the efforts of the brand. Social Spotters combines mystery shoppers with social influencers to create a big win for product sales.
5. Retailers love seeing how brands are driving Moms through their doors.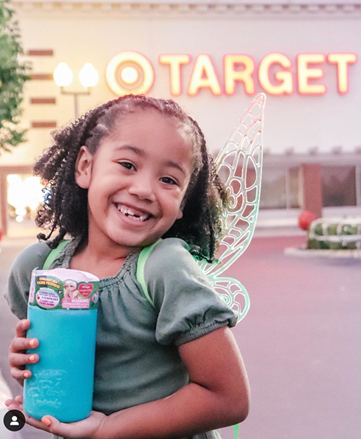 Walmart and Target teams know BSM Media and love our Social Spotters.  Nothing looks better in a sales deck than hundreds of images of moms in-store with your product in hand.  Retailers want to know what your brand is going to do to drive sales of your product.  Say, "Social Spotters" and earn your spot on their shelf.
6. Social Spotter posts obtain high engagement and social reach.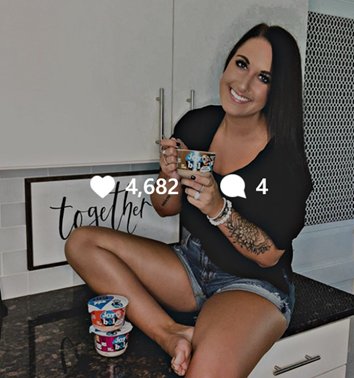 The authenticity and solution based images of Social Spotters score high with mom followers.  To date, 100% of our Social Spotter programs have exceeded a 2% engagement rate on Instagram and Facebook.
7. The program is affordable and measureable for brands, agencies and product teams.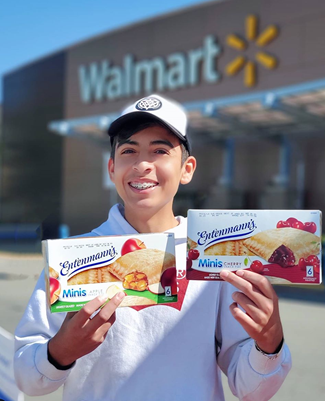 Let's us prove it to you. Contact Maria@bsmmedia.com for a proposal for your brand.  Social Spotters can be customized to your budget and designed to meet your KPIs.  Whether you are a product company or agency, BSM Media is ready to launch a Social Spotters program for you today.  Lead time is approximately 14 days.
Added Bonus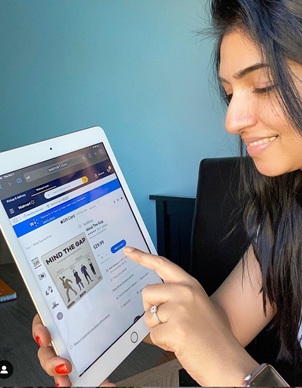 Social Spotter programs can now be executed across e-commerce retailers like Amazon.com, Walmart.com, Target.com and others. Best of all when a mom purchases a product online, she becomes a verified reviewer if she returns to leave a review later. Although BSM Media does not believe in paying influencers for online reviews, we've found that they are highly likely to leave a review when working with our clients.
---
BSM Media, Inc. is an award-winning and internationally recognized Marketing to Moms agency specializing in strategic outreach, influencer engagement, and content creation. BSM Media also owns and operates MomSelect Influencer Network, MillennialInfluencers.com, GenZInfluencers.com, and Mommyparties.com.  
Maria Bailey is the CEO of BSM Media and the author of "Marketing to Moms: Getting Your Share of the Trillion Dollar Market," "Power Moms," "Millennial Moms: 202 Facts Marketers Need to Know to Build Brands and Drive Sales," and the soon to be released "Marketing to Gen Z Moms."  She is a frequent keynote speaker and media expert. She can be reached at Maria@bsmmedia.com. Learn more about Maria Bailey at www.MariaBailey.com.