Party like Its 2021 and Cash In on New Opportunities with Moms
Say good-bye to blowing out the candles on a birthday cake, big bowls of chips, and slumber parties, celebrations are getting a new look in 2021 thanks to Covid-19. In a recent survey by BSM Media, the leading Marketing to Moms agency, 89% of US mothers indicated they will be changing the way they host parties, family gatherings, and celebrations with the birthday cake being the first to go.   One of the biggest changes is the replacement of a single birthday cake with individual cupcakes in an attempt to control the transfer of germs.  
BSM Media conducted the survey of 454 moms nationwide who self-identified as the household party planners was conducted in November 2020. The 2021 Celebration Survey focused on carry-over (from 2020) parties and event planning behaviors from 2020 to measure the affects they will have on 2021 celebrations. Additionally, the survey attempted to identify trends and predictive behaviors as it relates to family party planning and celebrations. 
It's not only 2021 events that Moms are looking forward to planning. Sixty-eight percent of Moms surveyed expect to host previously cancelled 2020 celebrations in 2021 with most agreeing that they will take on a new or modified style.  
"Party planners are cautiously optimistic about holding events this year.  The good news for brands is that many of the modified party behaviors present new food category growth and the opportunity to repackage products to fit mom's new entertaining needs," explains Maria Bailey, CEO of BSM Media and author of "Marketing to Millennial Moms in a Post Pandemic World (Wyatt-McKenzie, 2020). "Demand for individually wrapped snack foods, outdoor entertainment items and catering delivery will increase as moms move their parties outside and eliminate buffet tables. Smart brands will begin preparing now to capture these new sales." 
Party Planners are cautiously optimistic.
Almost 75% of respondents feel it's somewhat to definitely likely they will be canceling an event in 2021 while another 23% predict they will cancel parties and events for 2021.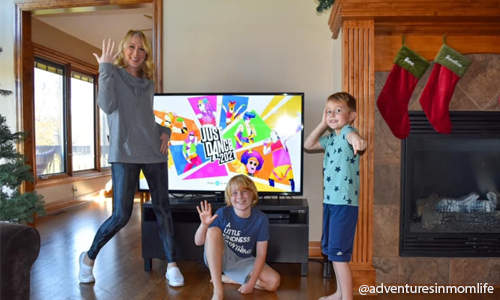 Parties and Events will take on a different look.
Sixty seven percent of moms will plan smaller events with 50% indicating they will plan more events outdoors. Forty six percent intend to hold virtual parties, 43% drive-by parades and 6% will eliminate young children and elderly or sick people from their event.  Forty-eight percent will celebrate outdoors in backyards and parks over living rooms and rented entertainment centers.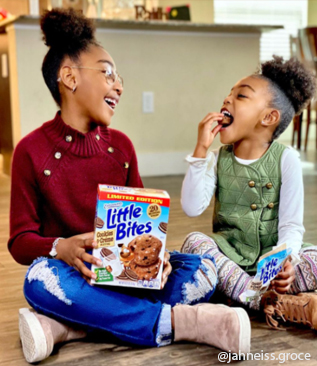 Food will be different in 2021.
Seventy percent of moms will eliminate blowing out candles at a birthday party and substitute this tradition with a cupcake. 58% will serve more individually wrapped snacks and foods. 35% intend to eliminate food buffets from their parties. 85% will serve something other than a traditional large cake at a birthday party. Home baking will also be impacted. Thirty two percent surveyed feel their home baking will be down because of fewer occasions that require homemade treats. Twenty-six percent indicated that their child's schools will now only allow packaged foods or treats reducing their need to pull out the pans. Seven percent of respondents said they will purchase more store bought baked goods in general over fears of germs and home cooked products.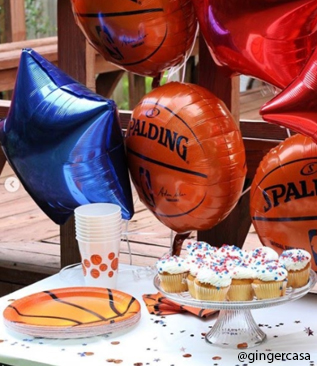 Moms are looking for solutions to meet their new needs in entertaining. Brands who introduce products that meet those needs like Party City who now sells virtual party kits will come out winners this year.  Earlier this year, Party City partnered with BSM Media to create digital content that makes it easy for moms to plan virtual birthday parties. Using Mom Select, BSM's influencer network, Mom Instagrammers posted images of their own child's virtual parties while other mom influencers created DIY Pinterest content that linked back to Party City's products. Leveraging moms to demonstrate how to use Party City products to adjust to this new style of celebrating generated millions of online impressions and shared content. 
The best marketing plans are those that are built on consumer insights.  Knowing how moms are adapting to a pandemic impacted lifestyle will allow you to tap into new sales channels while driving new purchases. 
BSM Media invites you to explore our case studies and see how we've helped our clients tap the mom market.  To learn more, email Maria@bsmmedia.com.
---
BSM Media, Inc. is an award-winning and internationally recognized Marketing to Moms agency specializing in strategic outreach, influencer engagement, and content creation. BSM Media also owns and operates MomSelect Influencer Network, MillennialInfluencers.com, GenZInfluencers.com, and Mommyparties.com.  
Maria Bailey is the CEO of BSM Media and the author of "Marketing to Moms: Getting Your Share of the Trillion Dollar Market," "Power Moms," "Millennial Moms: 202 Facts Marketers Need to Know to Build Brands and Drive Sales," and the soon to be released "Marketing to Gen Z Moms."  She is a frequent keynote speaker and media expert. She can be reached at Maria@bsmmedia.com. Learn more about Maria Bailey at www.MariaBailey.com.