Uncovering the Opportunities for Brands as Millennial Moms UnMask Their Families
Now that Mom consumers are pulling off their masks and sending their children back to summer camp, what can brands expect as they return to normalcy? BSM Media sought out those answers in a recent online survey of 590 millennial moms across America. The survey was conducted the week of April 25, 2021. 
It appears that moms are eager to celebrate, travel, and continue some of the behaviors they adopted during Covid. 
According to survey results, 63% of families already have plans to take a vacation this summer. Only 10% of moms surveyed say they will definitely be staying home.  In fact, 44% of moms admit to planning multiple vacations to make up for lost time together last year.  The most popular vacation will be road trips. Sixty-five percent (65%) of moms say they have a road trip planned with 22% of those trips ending up in a state or national park. Less than 2% will take a cruise and only 8% will travel outside the United States.  
The increase in family vacations, most particularly those taken in a car, will positively impact sales of everything from car snacks to travel entertainment according to Maria Bailey, author of "Marketing to Millennial Moms in a Post Pandemic World," (Wyatt-McKenzie, 2020). The spike in family road trips means moms- the household CEO, chief shopper and family travel agent- will be spending more on food, fidget toys, technology, and out of home entertainment," explains Bailey. "More hours in the car means more Little Bite's and GoGo squeeZ being passed to the backseat as well as additional purchases on books, e-games, and paper products. Smart brands will recognize the opportunity and provide moms with solutions for on-the-go food and entertainment."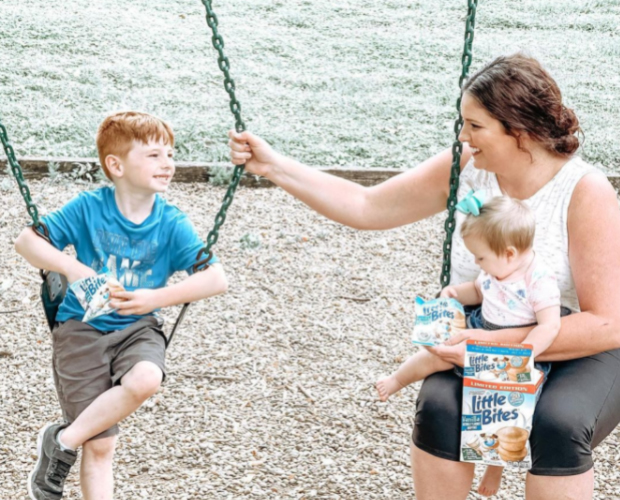 Before Moms pack up the kids and hit the road however, 57% of moms are planning a gathering of people at their homes this summer. Almost 40% are planning an event to reunite family members and friends they missed during Covid while 30% are planning some kind of special dinner.  Sixty percent of those events will be backyard celebrations and BBQs, the reason to party are birthdays (55%), 4th of July (37%) and make up events for events missed in 2020 (14%).   
With the increase in summer entertaining, the natural inclination is to see opportunity for party supply retailers and snack foods however with new eating behaviors, brands in all categories can prosper.  Moms indicate that they will serve more individually wrapped foods out of an abundance of caution even after Covid restrictions are lifted. This means that more snack bars, smaller chip bags and pouched treats will be purchased for backyard celebrations.  For birthday parties, moms indicate that they are likely to use cupcakes rather than large cakes with candles. Toys and outdoor entertainment companies who market to mom party planners are likely to see increased sales as well.  As in most cases, smart solution based marketing is the key to winning over the buying power of Millennial Moms. 
Other research highlights related to post-Covid celebrations include:
Fifty-five percent (55%) of families plan to celebrate a birthday in the backyard this summer.  

Thirty-seven percent (37%) of moms say they will host a 4

th

of July celebration. 

Among the 2020 missed celebrations that will receive a do-over party are retirement (14%), graduation (35%) and birthdays (38%). 

Twelve percent (12%) of respondents confess to celebrating a ½ birthday for a child whose birthday fell within lockdown in 2020. 
BSM Media's research also asked moms about the new habits they developed during Covid.  Many admit that not all of the changes their families made during lockdown will go away after masks and restrictions are gone.  Moms says they will keep some of the new habits that became part of her family's new normal during Covid.  Seventy-three (73%) will continue to use hand sanitizer on a regular basis, (72%) will continue to do more with the family outside and (41%) will continue a hobby they learned in 2020. 
For those moms who used new means of shopping and dining in, (86%) will continue to use curbside pickup and (31%) will continue to use food delivery services like Door Dash. 
If you are interested in learning more about marketing to moms, BSM Media offers a FREE Marketing to Moms CRASH COURSE. 10 minutes a day for 5 days will get you started with some basic insights that you can apply today to your business. It's as easy as clicking here and we'll send it straight to your email every day. 
If you are a bold and innovative brand who would like to ideate around opportunities to connect your brand with mom consumers, email Maria@bsmmedia.com
---
BSM Media, Inc. is an award-winning and internationally recognized Marketing to Moms agency specializing in strategic outreach, influencer engagement, and content creation. BSM Media also owns and operates MomSelect Influencer Network, MillennialInfluencers.com, GenZInfluencers.com, and Mommyparties.com.  
Maria Bailey is the CEO of BSM Media and the author of "Marketing to Moms: Getting Your Share of the Trillion Dollar Market," "Power Moms," "Millennial Moms: 202 Facts Marketers Need to Know to Build Brands and Drive Sales," and the soon to be released "Marketing to Gen Z Moms."  She is a frequent keynote speaker and media expert. She can be reached at Maria@bsmmedia.com. Learn more about Maria Bailey at www.MariaBailey.com.