Connecting with Mom Consumers in 2022
It's a new year and with it brings the need for new marketing tactics to keep pace with shift in media consumption and shopping behaviors of today's Gen Z and Millennial Moms.   In 25 years of studying marketing and mom consumers, 2022 is likely to rank as one of the greatest years of change since the birth of the mommy blogger.   I've assembled a list of the marketing tactics that brands should be testing in selling products or services to mom consumers this year.
Social Sampling: Covid eliminate the opportunity for brands to sample products at large events, however Moms are stepping in to help. Social sampling is a way to use mom influencers for more than just posting about a product in the digital space. Brands can utilize these influencers to share physical samples with playgroups, classrooms, sports teams and scout troops offline and while engaging them to post their sharing with moms on social media.
BSM Media recently used relationships with moms to identify influencers who are team moms or moms of high school athletes. We engaged these women to distribute 50,000 bottles of Gatorade to teams across America.  Yes, we put 50,000 bottles of Gatorade in the hands of the exact target market for the brand.  As a bonus, these mom influencers posted photos of their peer to peer sharing!

Amazon Streaming: Wouldn't it be great to have a mom talk to her peers about your product with a link to buy right under her live video? It happens every day on Amazon, but few brands utilize mom influencers in this manner. Sales driven brands are finding new ways like Amazon live streaming to link influencer marking directly to online sales.  I believe in the future the compensation model for influencers will be determined on sales rather than impressions. The reward is greater for not only the brand but the influencer earning commission on the sale as well.
BSM Media has more than 1000 Mom Influencer who stream live across Amazon.  We connect brands with these influencers to produce direct e-commerce/influencer sales.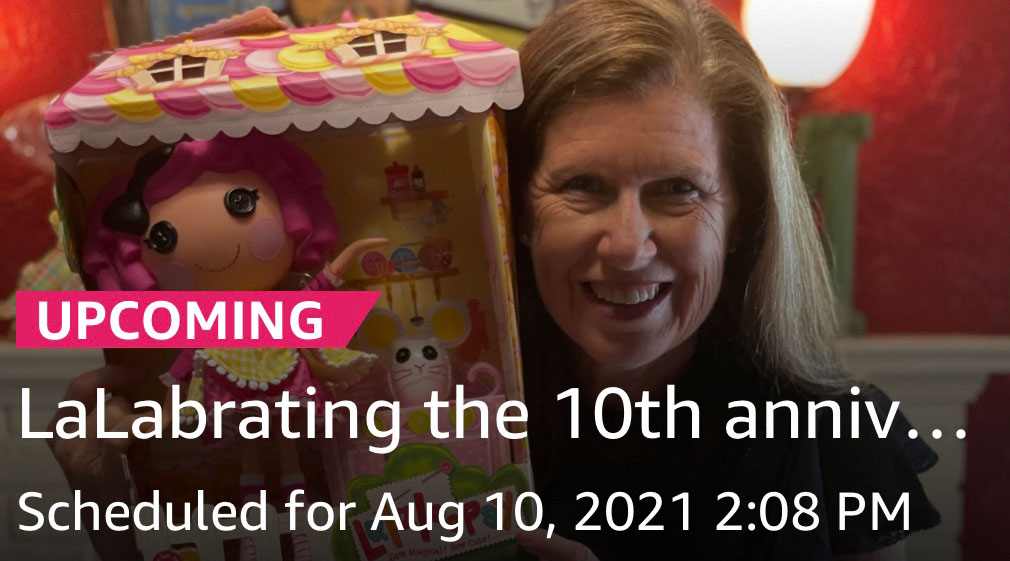 Podcasting and Audio Content: Clubhouse. Fireside Chat. Wonderly.  Moms are listening to more content than ever before, and they love the relationship they are developing with brands.  Trader Joe's, Disney, and others have a larger portion of mom's attention thru audio content. If producing a podcast or hosting a Clubhouse room is not in your budget, take the route of booking your product experts on other's shows that attract your perfect customer.
Cross Platform Integration: Moms are consuming content and researching products on multiple platforms. In research conducted by BSM Media in November 2021, over 80% of moms planning a birthday party visit more than 6 platforms before deciding the theme of the party and products she'll buy.  This means marketers need to deliver their message on multiple platforms.  Gone are the days of posting a photo to Instagram and walking away.  In 2022, your message should be delivered in at least 3-4 formats. For example, still image, video clip, live mention and audio file with longer life content living on Pinterest, blogs and websites.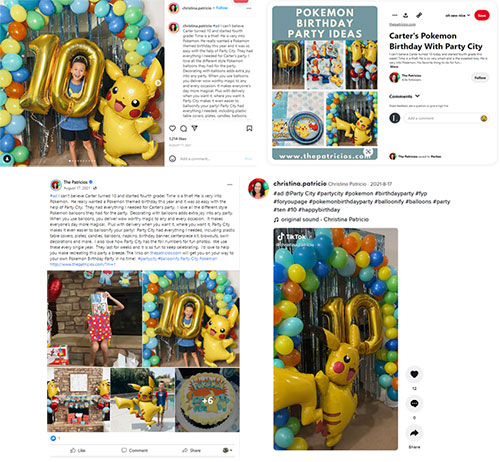 Video Reviews: There's still a place for written reviews but the spoken word about a product is much more effective for today's mom. Video reviews can come in the form of Tik Tok videos, Instagram Reels, YouTube Shorts or Amazon Product page videos.  Short demonstrations with an explanation for the purpose of the purchase, all under 45 seconds, are a great way to earn mom's dollar in 2022.
The Metaverse: It's time to learn about it if you haven't already.  Mom influencers are already minting URLs and creating NFTs.  If the mommy bloggers of 2005 taught marketers anything, it's that where they go, brands should follow.
To learn how BSM Media can help you transition into new marketing tactics, contact us: Maria@bsmmedia.com or visit www.bsmmedia.com to see our case studies of success.
---
BSM Media, Inc. is an award-winning and internationally recognized Marketing to Moms agency specializing in strategic outreach, influencer engagement, and content creation. BSM Media also owns and operates MomSelect Influencer Network, MillennialInfluencers.com, GenZInfluencers.com, and Mommyparties.com.  
Maria Bailey is the CEO of BSM Media and the author of "Marketing to Moms: Getting Your Share of the Trillion Dollar Market," "Power Moms," "Millennial Moms: 202 Facts Marketers Need to Know to Build Brands and Drive Sales," and the soon to be released "Marketing to Gen Z Moms."  She is a frequent keynote speaker and media expert. She can be reached at Maria@bsmmedia.com. Learn more about Maria Bailey at www.MariaBailey.com.