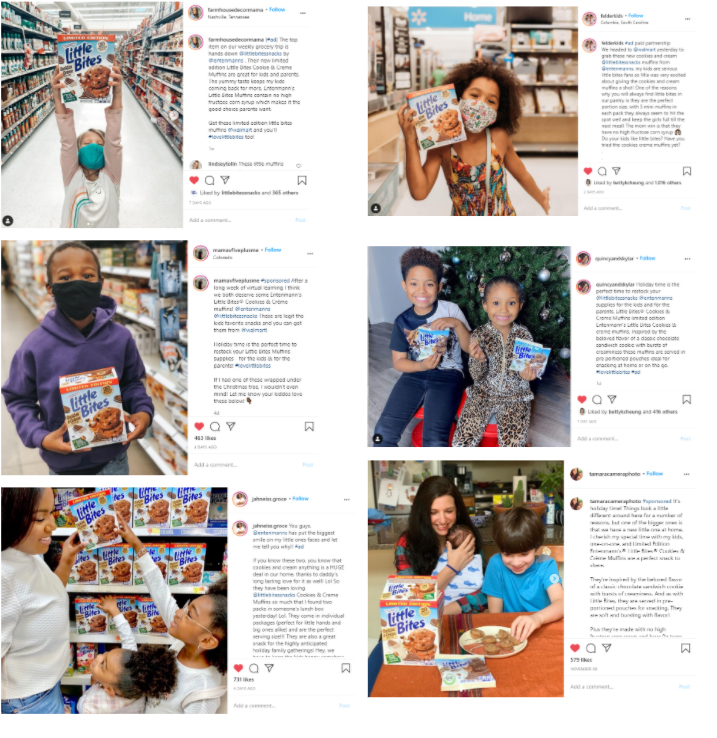 Retail Product Launch
Social Spotters
BSM Media created a buzz online surrounding Little Bites Cookies & Crème Muffins at major retailers Walmart and Kroger by activating Social Spotter Influencers to purchase Cookies & Crème Muffins and then head home to enjoy their Little Bites snacks. In doing so, we were able to increase brand and retailer awareness, as well as generate consideration to purchase Little Bites new muffin flavor during the holiday season among consumers.
TOP HIGHLIGHTS
Social Impressions exceeded the client KPI by 60%!

We generated a conversation of over 36k+ engagements, talking about Little Bites Cookies & Crème Muffins.

Engagement Rate exceeded the client KPI & industry average.