How Moms Will Shop in a Post Pandemic Retail World
The locked doors of local malls will soon be open and homebound moms will be released from their confinement.  As states begin to reopen the economy and allow retailers to welcome customers back, will moms be rushing out to flex their spending power? BSM Media surveyed over 500 mothers from across America about their anticipated post pandemic shopping behaviors.  Here's a summary that may be helpful as your brand plans to lure mom consumers back into your stores.
1. Moms will trust retailers to adhere to safety guidelines but want a little more to help her feel safe.
Most moms agree that they will cautiously resume shopping in physical retailers. Many suggested that they will be more motivated to step inside stores if retailer offers additional modifications to ensure the safety of their customers. Extended hours and wider aisles to control crowds were among the top suggestions.  Retailers whose customer bases is largely families may want to offer family shopping hours for customers with children.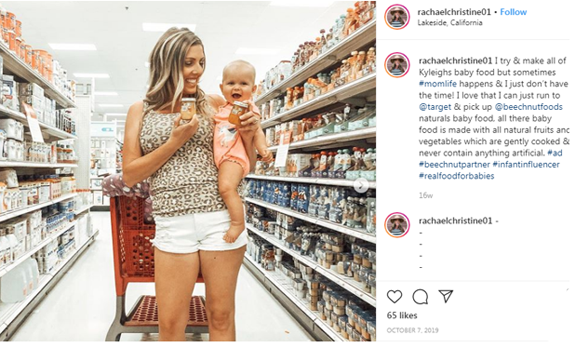 2. She's leaving her family at home. 
Overwhelmingly, moms told us that she's likely not to shop with her children in order to limit their exposure to unhealthy shoppers. At first glance, this insight may not seem impactful to retailers until we remind brands that moms typically purchase more when her kids are in tow.  For apparel brands, this is particularly impactful because moms are more likely to purchase children clothing when they can try on sizes and gain their child's approval. Even with liberal return policies, the last thing moms want to do is make another trip to a store just to return a product that's doesn't fit.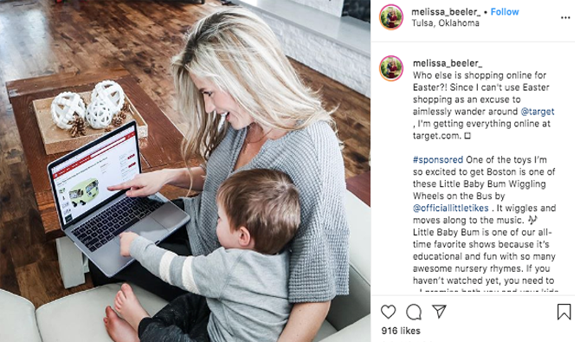 3. She's likely to skip over spring merchandise and go straight to summer trends.
Let's face it, stores are filled with racks of unsold spring fashions and merchandise that brands are hoping to move.  Unfortunately, the majority of moms surveyed said their buying decisions will be focused on summer- bathing suits, comfy sportswear and replacing outgrown shorts and t-shirts.  There is some silver lining in our mom research however for apparel retailers. Moms say they will take advantage of deep discounts on spring trends by buying larger sizes and stockpiling clothes for their children for spring 2021.   Of course, this means brands will have to offer compelling reasons next year for moms to purchase spring 2021 trends over the 2020 stockpile they might have in the closet.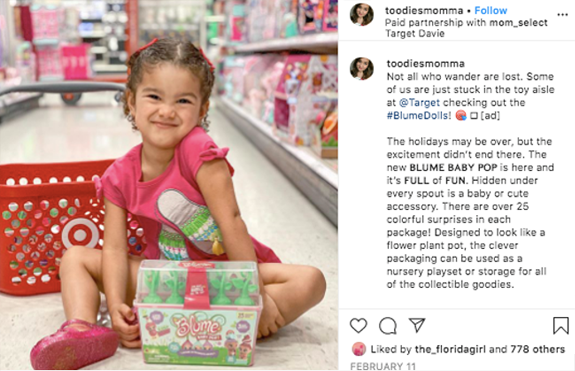 4. Spending will be cautious and essential.   
Many moms admitted that although they will be tempted to enjoy browsing the racks again, that spending will be limited due to uncertain economic factors. A small portion of mothers described their new found happiness in doing more with less and anticipated reducing their spending as a new way of living.
As things get back to the new normal, brands must be deliberate in their efforts to attract moms back into their store. It will require the same innovative thinking that you've applied to conducting business over the last 6 weeks.  Think outside of the box, be relevant to your customer and meet her needs where and when she your solutions.
---
BSM Media, Inc. is an award-winning and internationally recognized Marketing to Moms agency specializing in strategic outreach, influencer engagement, and content creation. BSM Media also owns and operates MomSelect Influencer Network, MillennialInfluencers.com, GenZInfluencers.com, and Mommyparties.com.  
Maria Bailey is the CEO of BSM Media and the author of "Marketing to Moms: Getting Your Share of the Trillion Dollar Market," "Power Moms," "Millennial Moms: 202 Facts Marketers Need to Know to Build Brands and Drive Sales," and the soon to be released "Marketing to Gen Z Moms."  She is a frequent keynote speaker and media expert. She can be reached at Maria@bsmmedia.com. Learn more about Maria Bailey at www.MariaBailey.com.