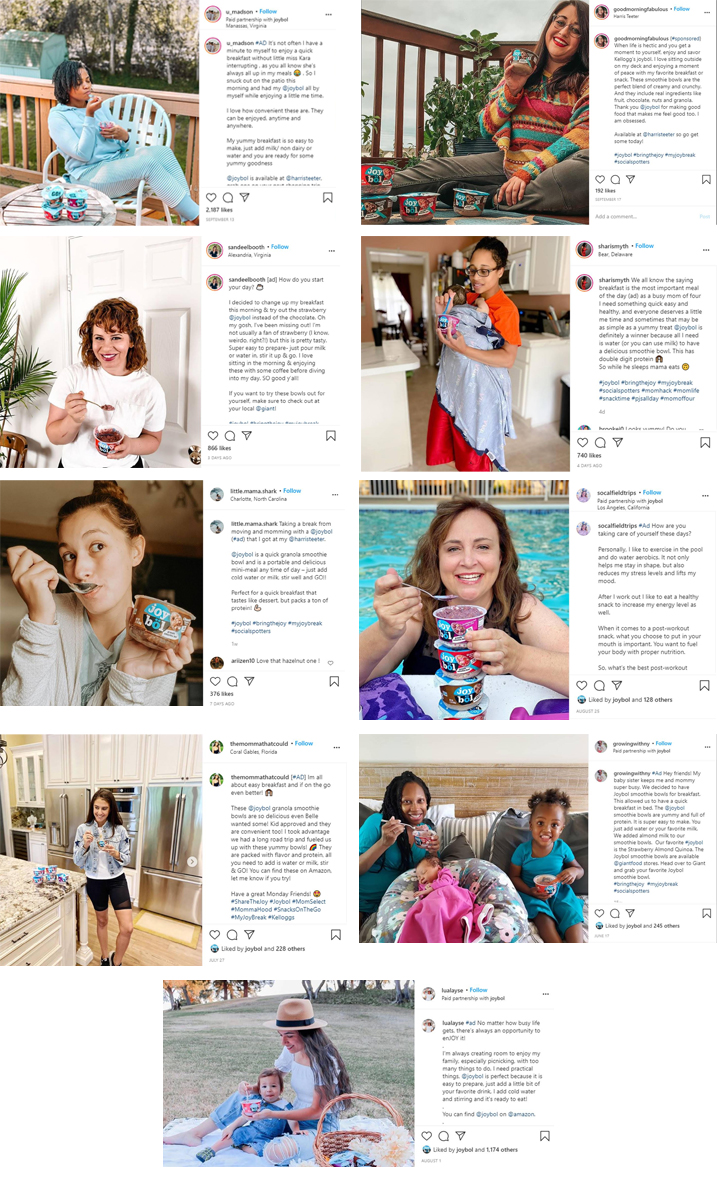 Connecting with On-The-Go Moms
Retail Activation
BSM Media's mom influencers team up with top leading brands like Kellogg's to share their favorite products for busy moms. Kellogg's Joyböl smoothie bowls launched in 2018 with the purpose of bringing food joy to busy, on-the-go consumers looking for a conveniently satiating, creamy + crunchy, layered food experience.  Who better than to promote a product like this than someone who can relate to always being busy and on-the-go. Moms?  Over the course of 6 months, BSM Media  engaged 200+ unique mom influencers and garnered 13 million+ impressions across Instagram, Facebook, Twitter, Pinterest and blogs.
Joyböl~ for busy moms on the go (convenience, ease and taste):  "When life is hectic and you get a moment to yourself, enjoy and savor Kellogg's joyböl."  #bringthejoy #myjoybreak
RESULTS
BSM Media's Social Spotters supported product launches at Giant Eagle, Harris Teeter and other regional distributions.

When Covid prevented event and grocery sampling, BSM Media was able to engage moms in local sampling with mom groups.
Social engagement exceeded client KPIs as well as industry standards.
Amazon reviews increased product rating to over 4.1 stars.